Parlamus
Game Designer | Team of 4
November 2020 – March 2021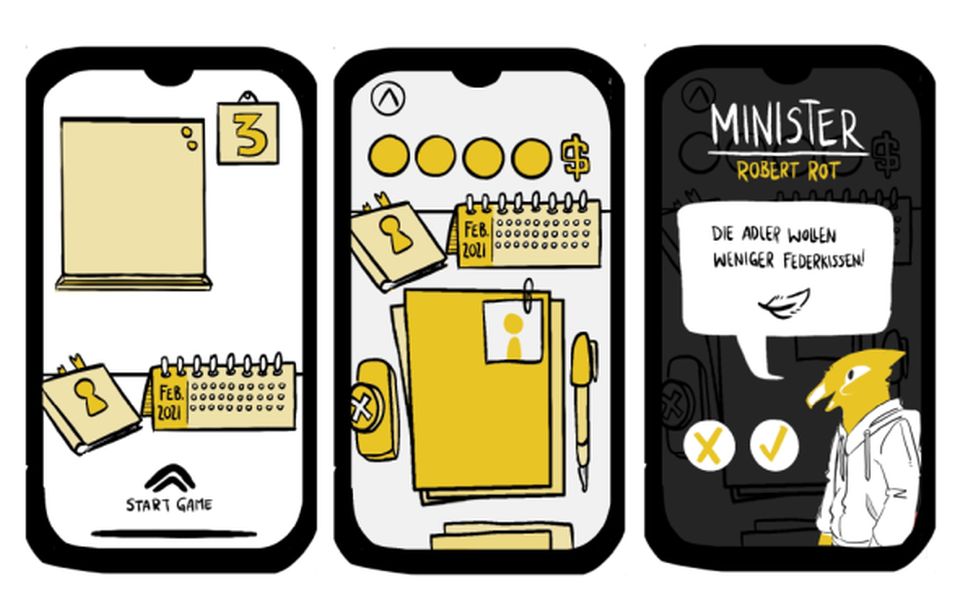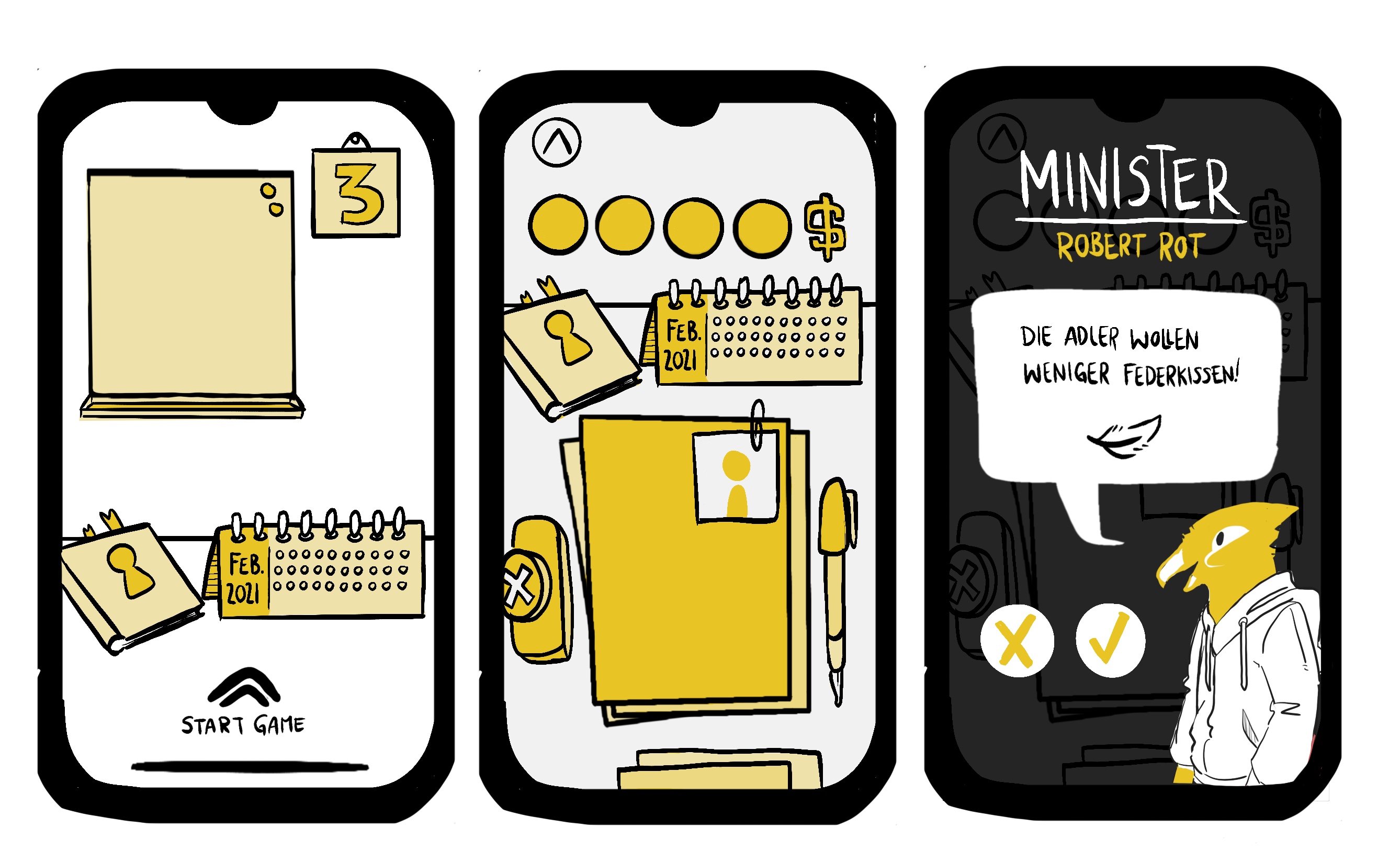 The concept was developed in the LESSoN project at the Harz University of Applied Sciences. The client was the state parliament of Saxony-Anhalt with the goal of developing a game that makes politics more appealing to young people. The player swipes through decisions that influence the satisfaction, with the goal of being re-elected.
My Tasks
Research and Analysis
Game Design
Concept presentations
Contact person for the state parliament
Our team consisted of three students and our Professor, who consulted us. One was in charge of illustration and UI, one was doing Content Design and Research, and I was doing the Game Design and client communication on this project. Our main inspiration was Reigns/ Tinder. Our goal was to develop a game with a short time frame for each play session, continuous learning and some silliness in the gameplay. We wanted our players to make decisions, see the consequences and get another chance quickly.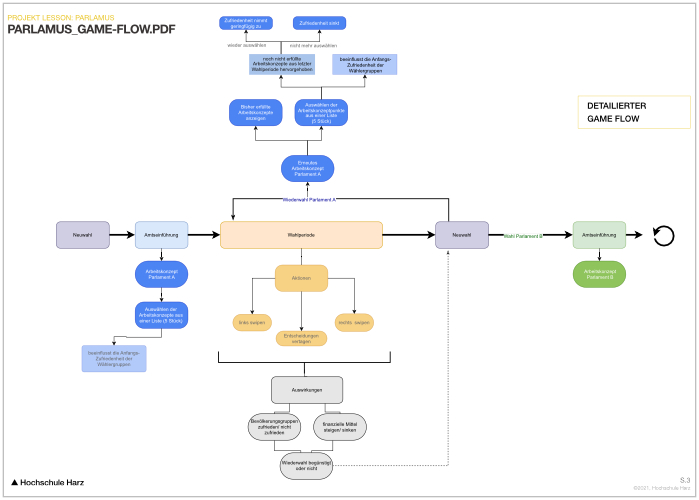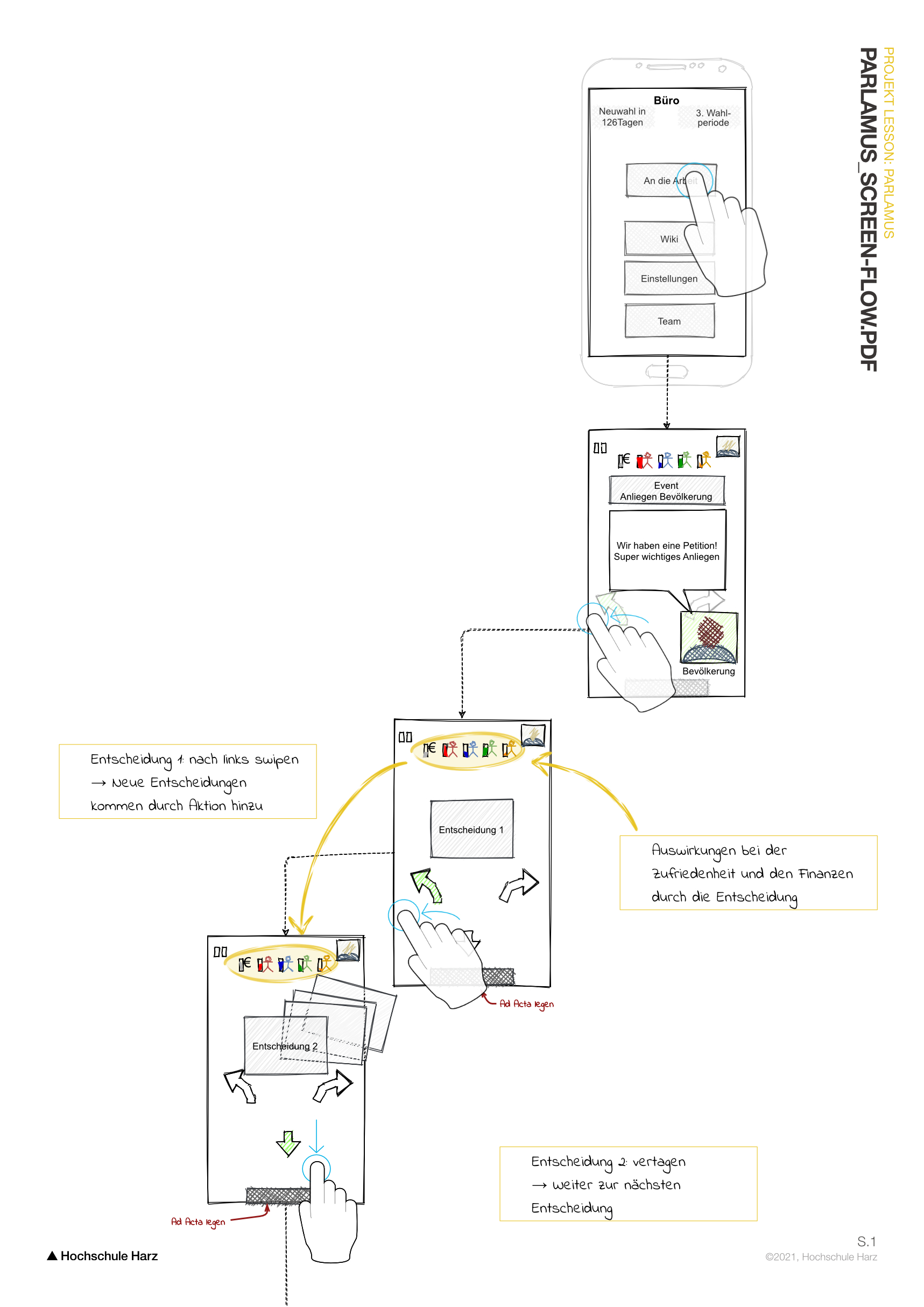 The biggest hurdle was the communication with the client, as we had different vocabularies and didn't even know about minor differences in some specific political terms. But for them, it was unclear what exactly we struggled to understand.
After multiple phone calls and iterations, we had learned a lot, and our client was satisfied with the result.


Download the exemplary process as a html webpage to get an idea on the concept. |German only